The Israeli-Palestinian conflict receives a lot of media coverage and public attention, yet is often misunderstood.  This site attempts to offer a "broader view" of Israel and the Middle East, beyond the headlines and the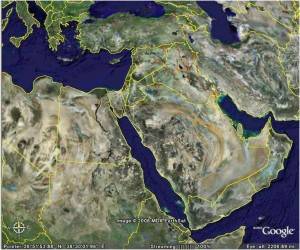 sound bites.
The Broader View Resource Center is a central resource for high-level, high-quality information reference regarding modern Israel, the Israeli-Palestinian conflict, and the broader Middle East.  It includes:
Articles offering background and analysis, arranged by topic
You will find here context and perspectives, historical facts and source documents along with a range of views and opinions, with the intent of educating, clarifying, and engaging in informed debate.  Please browse the links on the left or contact us with any questions, suggestions and requests.
This site was created and maintained by Nevet Basker.  I welcome your comments.